Rohingya Refugee Medical Relief Project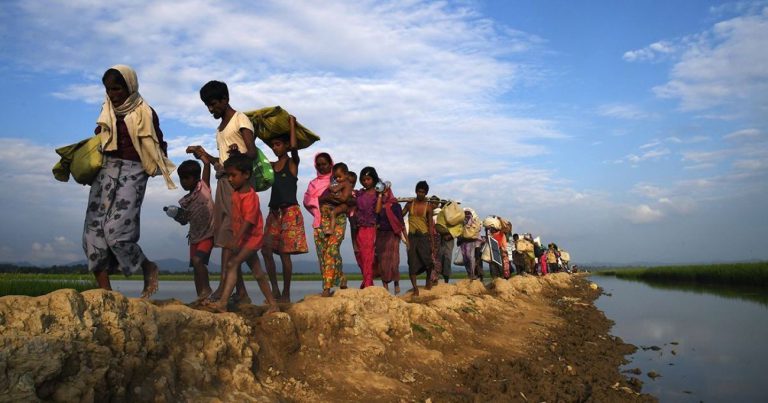 This year, Rotaract Club Rheingau will undertake a large-scale, collaborative fundraising effort towards medical relief for the Rohingya Refugee Camp of Cox's Bazar, Bangladesh. According to Human Rights Watch, since 2017, almost 700,000 Rohingya muslims have fled from Burma's Rakhine State in order to escape large-scale ethnic cleansing, which has included acts of mass killings, widespread arson, and increased sexual violence. As they have been denied citizenship by the Burmese government, the Rohingya is one of the largest stateless populations in the world, many of whom have found temporary refuge in camps around Cox's Bazar, Bangladesh.
In cooperation with Rotaract Club Yale, we have forged a relationship with our international partner club in Bangladesh, the Rotary Club of Dhaka (the Dhaka Mavericks), in order to gauge the most underserved needs of the Rohingya refugees and to help administer our medical relief project. Since access is restricted in the Rohingya refugee camps, we will work with the International Centre for Diarrhoeal Disease Research, Bangladesh, an NGO based in Bangladesh, to provide screening and treatment services for osteoporosis. Osteoporosis is a systemic bone disease that can lead to increased bone fragility, often from lack of proper nutrition. Although osteoporosis can be prevented with early detection and subsequent changes in lifestyle and nutrition, it is often left undetected and untreated until first fractures appear. Fractures, in turn, can be life-threatening both in their immediate and consequential effects, including the inability to remain in the workforce and a gradual decline in independence. In many ways, the effects of osteoporosis left untreated can prove more costly to heal than the care necessary to diagnose and preventatively treat the insidious disease.
We plan to fundraise for specialized medical screening equipment called the Echos portable bone densitometer to initially provide treatment for over 2,000 refugees in Cox's Bazar. This project will also serve to begin a longer effort towards osteoporosis awareness, diagnosis, and treatment in the camps. The total cost for this project is approximately $75,000.
We are in the process of building a network of partner Rotary-affiliated clubs to help aid us in this endeavor. In order to achieve and hopefully exceed our ambitious fundraising goal, we need your help. We hope that you may be able to donate or join us in our fundraising efforts.
Thank you for your time and donations. Thank you for helping us put service above self!
Our Partners: